Category tree reports provide the detailed sales behaviour of the products in the selected category from the Categories report. You can view the sales details of the products in the particular category by following the below steps.
Select the name of the category in the category list table
Select the category to view the reports for products in that category
By hovering over the three dots at the top right corner of the category card, select the View report option from the menu
Now the page will be redirected to the categories report page and the sales details of the selected category will be getting displayed.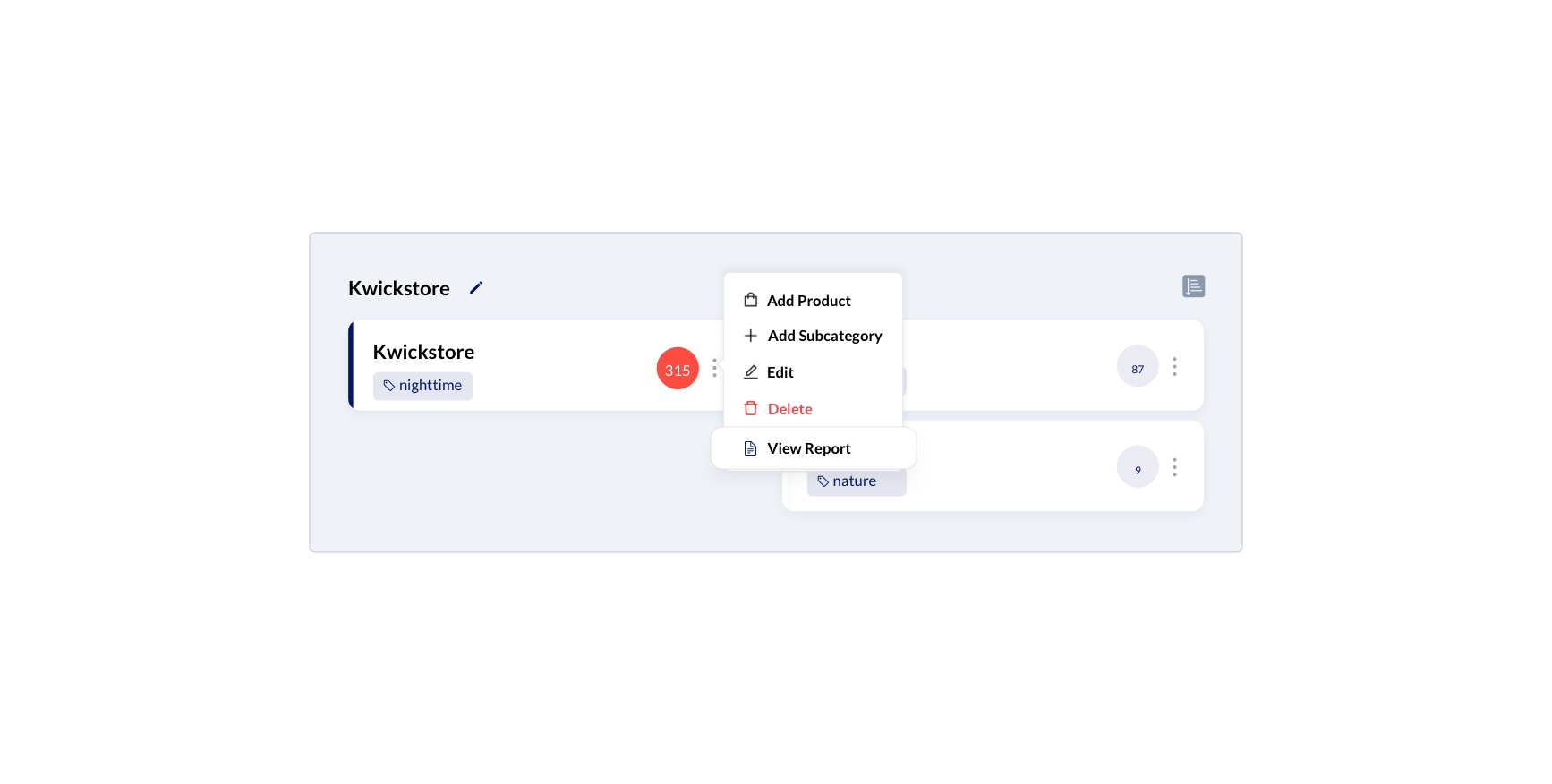 Notes
There is an option called Mode in the category tree section. It is for the purpose of viewing the category tree
The numbers that are shown in the right side of the card are the total numbers of SKU's linked with that category.
There is an option for sorting in the top of the each column. You can use this option to sort by Created date, Updated date, Name and Position(where the subcategory/product placed in the list or column).